Smart Pet Products Market Analysis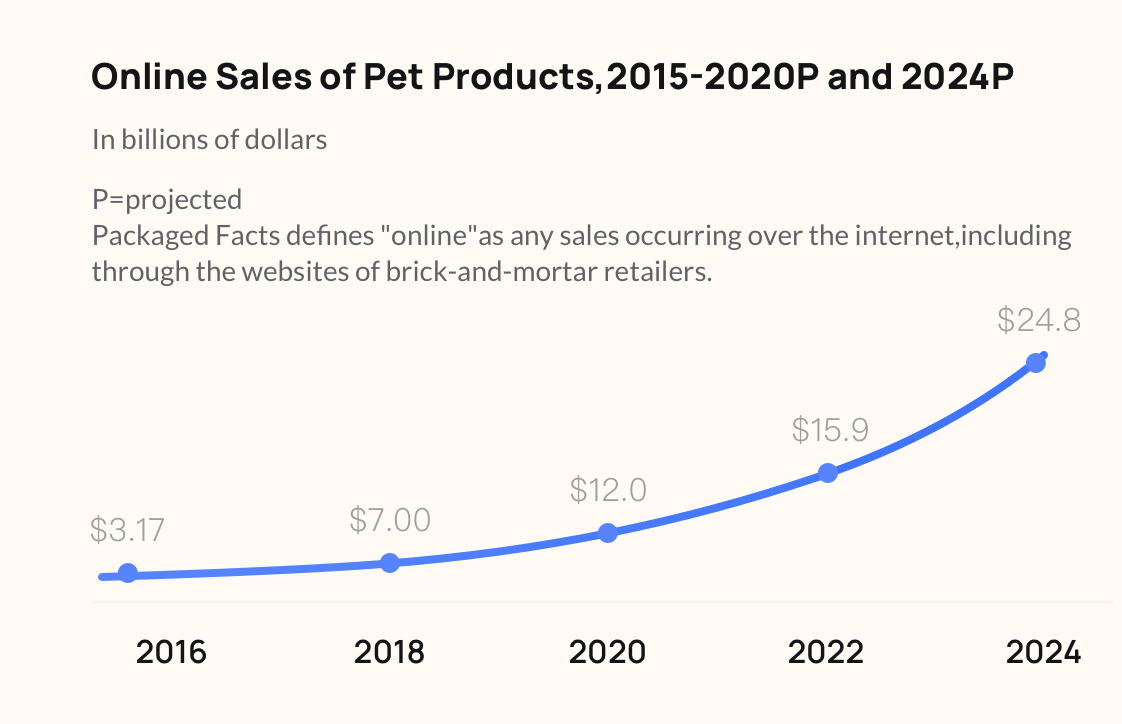 Pandemic Drives Pet Adoption, Stockpiling, and Spike in DIY Pet Care Sales.
COVID-19 Alters Pet Owner Behavior, Fast Tracks Digital Pet Care.
E-Commerce Pet Product Sales Growing Expontially
Various measures show how internet shopping has remixed the pet product retailing
landscape. Packaged Facts estimates that nearly $25 billion worth of pet products will
be sold online in 2024 , compared with $3 billion in 2015. These gains represent an
increase in internet share of overall pet product sales from 7% in 2015 to 35% in 2024.
Brick-and-mortar-based retailers, in turn, will continue moving an increasing share of
sales into online platforms and featuring home delivery and BOPIS options.